Creative Visionary & Strategist~Hand Letterer & Illustrator~Intuitive Watercolor Painter
(Please see the menu in the upper left corner for full navigation.)

"I cannot say enough good things about The JOY Finder [Game Card Deck] or Dawn Herring...I suggest you make an appointment...

(see more

)"

~Carrie Aulenbacher, Author, Secretary, Mother

"To say that Dawn embodies JOY is an understatement! (

See more

)"

~Andrea Lewis, Priestess, Akashic Records Practitioner, Empowerment Coach

​

"Want or need JOY in your life-Dawn is your go to gal." ~Dr. Darshana Hawks, Nurture Your Nature Coach
Your Path to JOY: It's All in the ​​​Secret
I'd like to tell you a Secret: Joy has not always taken center stage for me.
There was a time when Joy eluded me…unless I was in my creative zone…when I wanted to draw or paint or sing or write songs…
Over the years, I began to see how my Creative Expression was really a life line for me. A place to find my voice. A place where everything felt aligned, centered.
Even when I frequently dealt with uncertainty or when I wasn't sure if my expectations would go unmet, my creative expression called to me.
I always came back to what made me feel like ME.
For many years, Faces were a focus as I drew my family members and other people I admired.
Then I took a break for three years since I felt disheartened and disconnected.
But then my innate curiosity had its way and I delved into watercolor for the first time. And I haven't looked back.
Whether I use a paintbrush or markers to create my JOY-filled Art, I always know its my favorite place to be…it helps me Be Who I Am without apology, without reservation, without hesitation.
You See, I continue to find what I'm looking for…when I give my SELF space to create. No matter what that looks like, I know I'm doing what my heart and soul needs…which always brings me innate JOY from the inside OUT.
And with that JOY exuding, I just have to share it with others!!
To receive
3 Secret Keys to a More JOY-filled Life*
,
sign up here.
​
"Dawn is the real deal.
Dawn embodies so much JOY in such a way that it's impossible not to have a massive shift in your state simply by being in her presence.
She is gifted in the ability
to take you back to your JOY
in a very direct, fun and gentle way. (
See More
)"
Aubry Hoffman, Host of The Queen of Intuition Podcast
---
So, I have
Three Secrets
I want to share with YOU that I trust will be a catalyst for JOY in your heart and soul.
I have created a mini course I've called,
3 Secret Keys to a More JOY-Filled Life,
so you can begin your journey of discovery that can open the Portals of JOY that you crave.
You can have access to this FUN mini course just by signing up!** You will receive Three Videos plus journal prompts to get you started on this authentic journey toward JOY.
Don't wait another day to discover what awaits you…
these 3 Secret Keys can Unlock the best in your search for JOY…so you not only Look for JOY, but you Find it!!
And if you'd like even more ways to unlock your JOY and Creativity, I have other JOY-Filled Offerings
here
,
here
, and
here
that just might be Exactly what You're Looking For.
Make time to express your Self Creatively and Find more JOY every day!
And you're welcome to share with me how you are finding it.
If you'd like to have a connection call with me,
click here
.
If you'd like to schedule The JOY Appointment with me,
click here.
I so look forward to connecting with YOU in JOY.
And May JOY Find YOU in the Most Unexpected Places.
Your Creative Visionary and Strategist,
Dawn Herring
The JOY Appointment
Dawn's Dynamic Designs: Hand Lettering and Illustration
*When you subscribe, your email is completely safe with me. I will never share it or sell it to anyone. Your privacy is of upmost importance to me, and you can unsubscribe at any time. My goal is a JOY-Filled Connection between us with you getting only what you sign up for. Thank you.
**When you sign up, you will also receive The JOY Finder and 10 Steps into JOY.


Note: All content that is not linked to a resource on the internet is copyrighted to Dawn Herring. Please do not use Dawn's content without prior permission by contacting her at refreshwithdawnherring@gmail.com. Thank you.
Powered by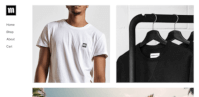 Create your own unique website with customizable templates.